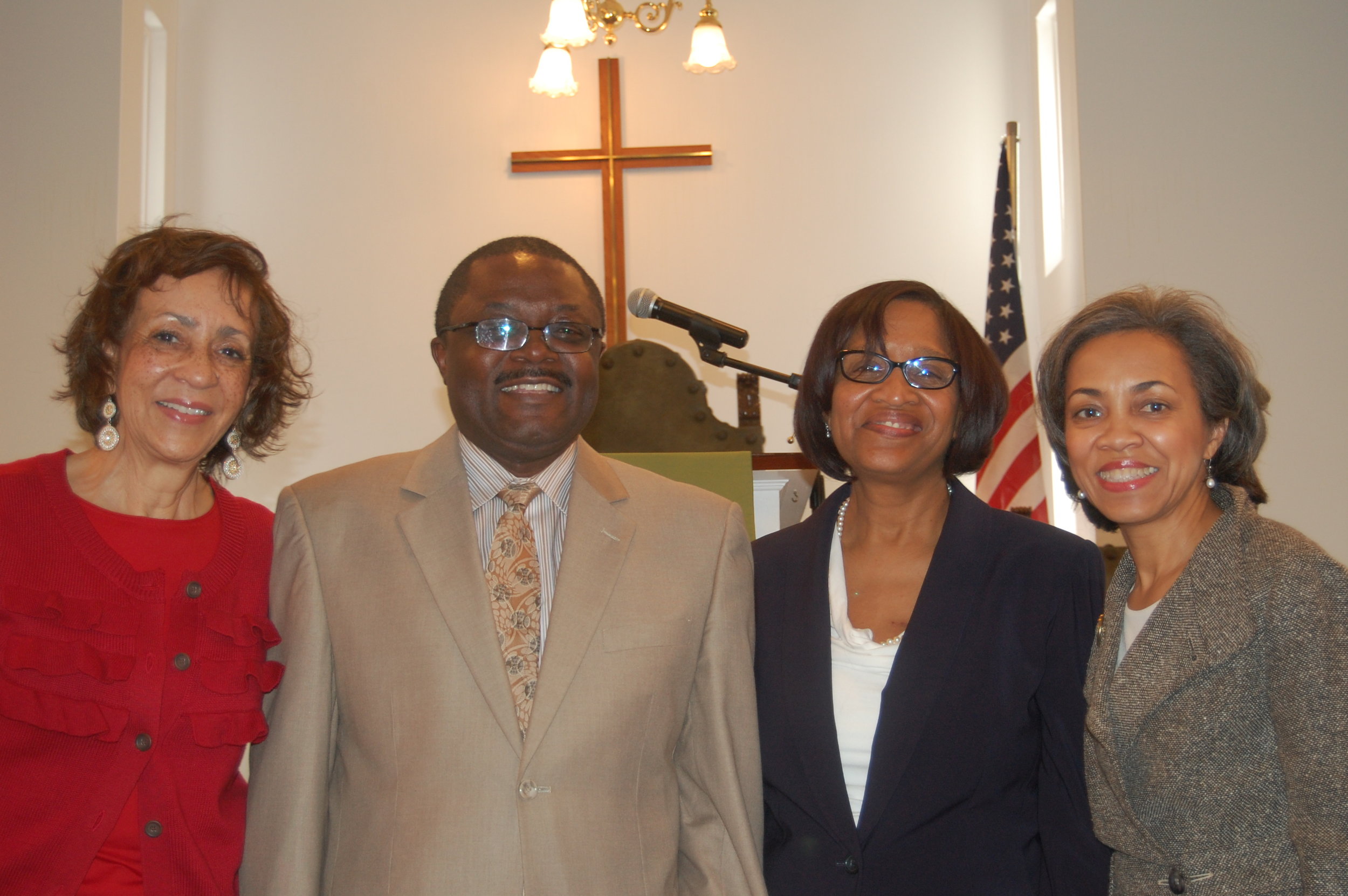 On Sunday, January 29, 2010, it was a blessing to fellowship with First Baptist Church of Maplewood as they kicked off their Fifth Sunday Series. Under the leadership of Senior Pastor, Rev. Marsha Butler and Asst. Pastor Rev. Malva Wise-White, this series will enable a lay person to share the gospel on these designated Sundays. Brother Debo Gbadebo preached the first sermon lifting up Psalm 77:1-14,
I will remember the deeds of the LORD; yes, I will remember your miracles of long ago.1I will consider all your works and meditate on all your mighty deeds. Your ways, God, are holy. What god is as great as our God? You are the God who performs miracles; you display your power among the peoples.
He inspired each of us to be encouraged in the midst of our trials, for in struggle there is triumph as long as we keep our eyes on God. First Baptist has partnered with the Sierra House of East Orange, a transitional living program for homeless and at risk women, by sharing God's love by providing gifts to the women that are both personal and practical. On Sunday, February 19, 2012 they will celebrate their 14th church anniversary at 11:00 am. Rev. Dr. Edgard Nicolas, Associate Regional Pastor for Haitian Ministries, ABCNJ, will be the guest preacher. If you are interested in attending, please RSVP by February 13, 2012 to www.firstmaplewood@aol.com or 973-762-3778.